Want to boost your immune system?

Looking for extra protection during an epidemic?

Are you already struggling with coughing or other breathing problems?

Are you having an allergy problems?
If you have identified yourself in any of these issues, we invite you to read how acupuncture with patches can help!

In these difficult times when humankind attacks COVID-19, it makes sense to use all the knowledge and methods available to us to maintain our health, and above all, to further support our immune and respiratory systems. These methods include acupuncture, which is part of Traditional Chinese Medicine and has been used for thousands of years to treat the symptoms and diseases by sticking special acupuncture needles into specific areas of the body called acupuncture points.

Since traditional acupuncture is impossible to perform on its own, Dr. Srbislav Brasovan, MD, has discovered that frequency patches can replace acupuncture needles, and the results remain the same. You can easily apply them by yourself without the help of a doctor, which is especially useful in times of epidemic and self-isolation. You can find more about his study on acupuncture frequency patches in the attachment below.

Advantages of using frequency patches for acupuncture:
✔ Patches are used instead of needles
✔ Easy application without the help of a doctor or therapist
✔ Average therapy is extended by 4800 % (instead of 30 min of traditional acupuncture, one patch can last for 4-7 days)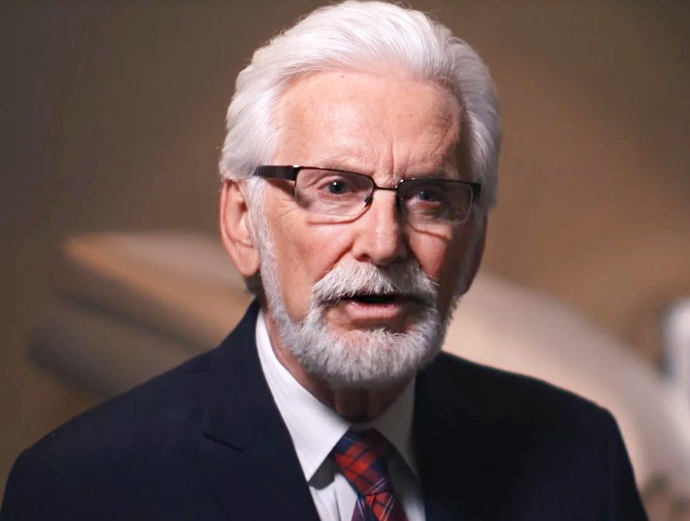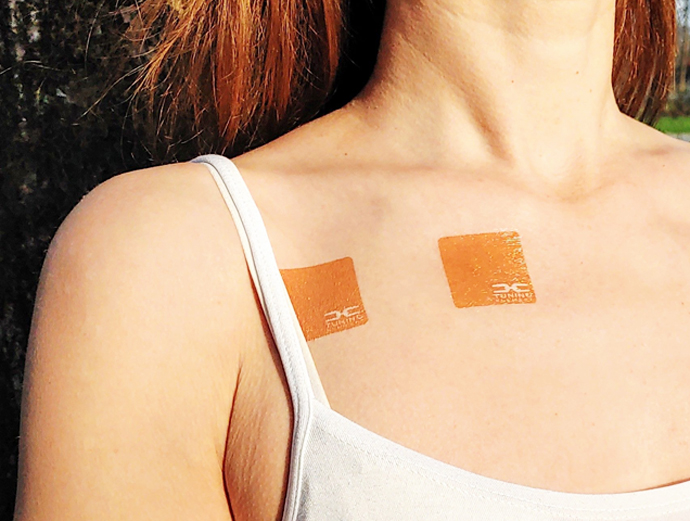 How do they work?
Recovery frequency patches are placed for acupuncture purposes instead of needles on acupuncture points, which stimulate organs or systems that are connected to the location via the meridians. Upon contact with the skin, patches begin to emit extremely low electromagnetic frequency (ELEMF) and eliminate energy blockages and increase the flow of our vital energy. That accelerates our power of self-healing.

✔ 100% natural frequency
✔ Easy to apply
✔ Waterproof
✔ No side effects
✔ Odorless
✔ Non-transdermal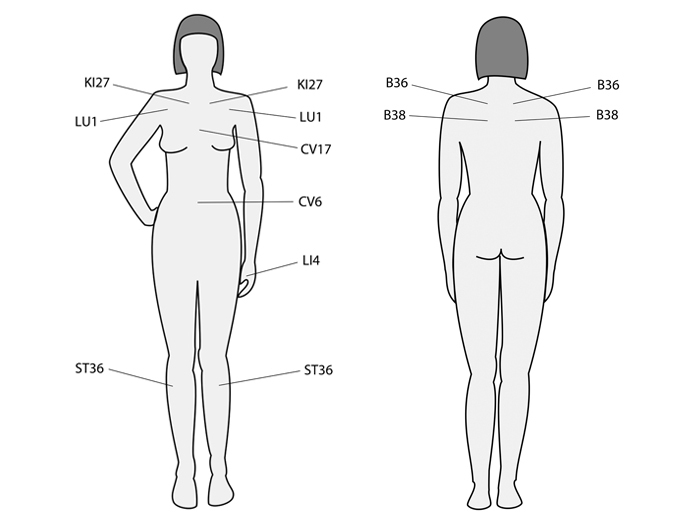 Where to place frequency patches?
For efficient acupuncture is essential to install patches on the right acupuncture points. That's why, with the help of doctors, we have tested and prepared you a list of acupuncture points that are crucial in supporting your immune and respiratory systems.

✔ KI27: to increase disease resistance and support lung function, to relieve cough and chest pain
✔ LU1: to relieve cough, asthma, bronchitis and any respiratory problems
✔ CV17: to strengthen the immune system and regulate lung energy
✔ CV6: to enhance overall resistance and boost energy in the body
✔ o LI4: to promote flow throughout the body, to relieve all pain
✔ o B36: to increase disease resistance, especially against colds and flu
✔ B38: to enhance disease resistance, to facilitate breathing and release chest pressure, to release negative energy and emotions, to improve sleep
✔ ST36: to increase general resistance, to increase strength in the body, to relieve problems with breathing, coughing, and asthma
SPECIAL DEAL FOR COVID-19 EPIDEMIC TIME
With each purchase of the Recovery package, we will give you the one B.E.Well patch for free. That will support your nervous system, allowing your immune system to run smoothly while helping you feel better and more energized. Place the B.E.Well patch on the spine between the shoulders.



Sašo
Entrepreneur
I have been battling coughs for 25 years, although I have not smoked, and even after various research, doctors didn't figure out why this is happening. A few days ago, a friend sent me a patch of Recovery to help with sticking them to the right spots. Although I was skeptical, I applied them on and within one hour was positively surprised, as the cough subsided significantly, but it also attacks me less often. I've been wearing them for over a week now, and I have to say that the effect is still lasting.

Rok K.
Tennis player
I have had difficulty breathing with more effort since I was little, which made it impossible for me to train regularly or run in harsh conditions (high temperatures, humidity). When I placed two Recovery patches on the suggested acupuncture points (LU1), I immediately noticed a difference - wearing the patches gave me much easier breathing and increased endurance with concentration.

Lidija J.
Professional academic editor
My constant cough was unpleasant for both me and the environment. I tried tea, pills, powders, and various creams to eliminate it, but there was no marked improvement. Then I tried acupuncture with the Recovery frequency patches. After three days, I feel better, and cough attacks are much less frequent and less intense.

Samo O.
Commercialist
Whenever I get cold, my symptoms soon move from the clogged sinuses to my lungs, resulting in lung pain and coughing. That could last for two weeks. Since I had Recovery patches already at home (because of my migraines), I read the instructions and apply them on Lu1 acupuncture points, one on each side of my body. I must say that the cough was reduced quickly, and the pressure in the lungs calmed down. I slept much better that night, and also, my cold last just a few days. I cannot believe that only a few simple patches can make that kind of difference with symptoms and well-being.

Iva S.
Student
I'm excited about those patches! I have a very sensitive immune system since I was a child, and even with the slightest changes in the weather, I get cold. Sore throats and herpes on my lips are a constant. I am inquisitive, so I put a Recovery patch on my throat, which is supposed to help with the regeneration. I have to admit that my condition calmed quickly. The pain was no longer cutting my throat so much, and herpes went out faster than usual. I decided to wear patches regularly for prevention, to be able to strengthen my immune system and avoid these nasty problems.
How to apply patches?
1. PREPARATION
Remove clear, protective top sheet from the patch.
2. APPLICATION
Place patch (patch side down) on dry skin. Press firmly.
4. HYDRATING
Drink plenty of water while wearing frequency patches.
3. MOISTEN PATCH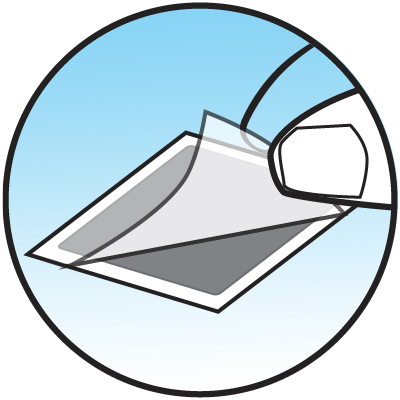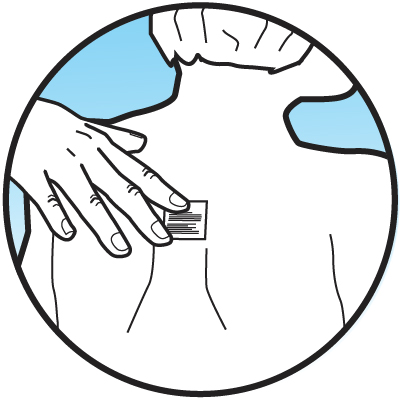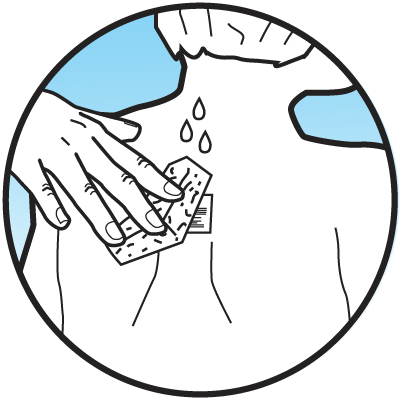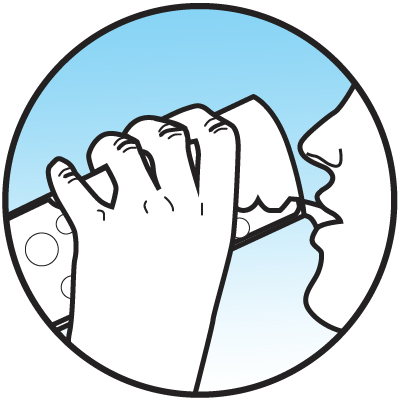 FAQ Recovery Patches
Recovery frequency patches can be used for acupuncture instead of needles as a therapy to support the immune and respiratory systems. Regular weekly use of multiple patches at the same time is recommended.
Order
DURING THE COVID-19 EPIDEMIA WE'LL GIVE YOU ONE B.E. WELL PATCH EXTRA FOR EVERY PURCHASE OF RECOVERY PACKAGE
Frequency patches can be ordered and paid by invoice or after delivery for Slovenia orders. For outside of Slovenia, please email us on: info@biofieldcare.com

Shipping costs for Slovenia orders are € 3.99 for all orders up to € 50. For orders over 50 €, shipping costs are free of charge.

Shipping costs for other European countries are €5.99 for all orders up to €100. For orders over €100, shipping costs are free of charge.
All information, descriptions, statements, statements, and images on Biofield care website (www.biofieldcare.com) are for informational purposes only and are in no way a substitute for the consultation, diagnosis, and appropriate medical assistance.
Please consult your healthcare provider or pharmacist regarding your medical condition or illness.
Read the package leaflet carefully before using the frequency patch. Frequency patches are not a substitute for a balanced and healthy lifestyle.
Each user has the opportunity to consult our team via email before ordering frequency patches: info@biofieldcare.com.