Are you dealing with fatigue or exhaustion?

Do you have frequent mood swings?

Are you struggling with anxiety or panic attacks?

Are you having trouble focusing?

Are you struggling to fall asleep?
If you have identified yourself with those issues, we invite you to read how B.E.Well frequency patches can benefit you.
The right frequency and energy flow of the body is key to well-being. That's why people practicing yoga and meditation. If you're one of those who can not take time for yourself, dealing with stress and daily fatigue, you can now easily help yourself with an easy to use B.E.Well frequency patches.
The patches contain a combination of frequencies to support and restore our nervous system and the frequency of the earth. Our users report that the patches have helped them achieve the following effects:
✔ Better well-being and mood
✔ More energy and focus
✔ Self-confidence and inner peace
✔ Better sleep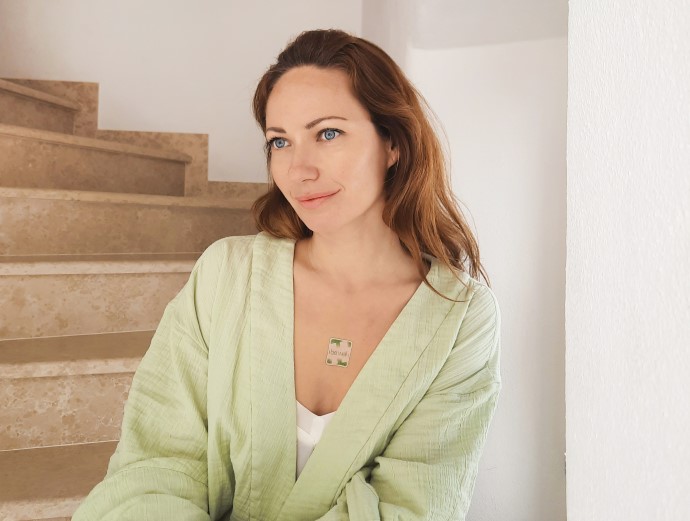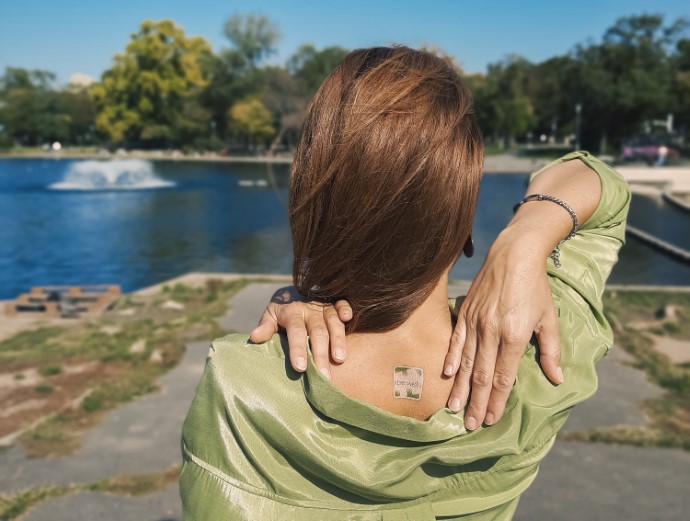 How does it work?
When a frequency patch is applied to the skin, the patch's frequencies begin to spread across the water in our body. The frequencies start to "tune" and support our nervous system, thus returning our body to balance and feeling good.
✔ A single patch works for 4-7 days
✔ It is placed as a children's tattoo
✔ 100% natural frequency
✔ No side effects
✔ Waterproof and odorless
✔ Suitable for all ages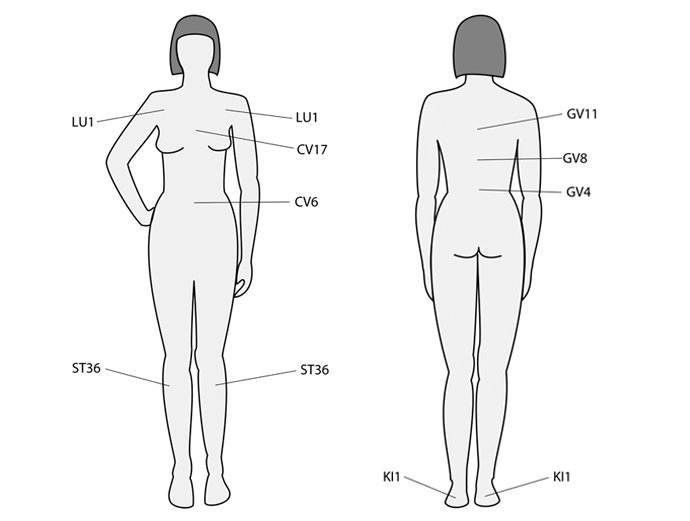 Where to place the patch according to the problem
General fatigue, burnout, and exhaustion
When you have those issues, apply the patch to the area of ​​two fingers below the navel (acupuncture point CV6) or on the back between the shoulder blades. It will also work well on the thymus area (CV17 point), on the sole pads (KI1 point), and leg at the ST36 immortality point. You can wear up to three B.E.Well patches at a time.
Mental problems, panic attacks
Patch on the area of ​​two fingers below the navel (acupuncture point CV6) or the back between the shoulder blades.

Longer journeys and intercontinental flights
On longer journeys (by car, train, plane), there is longer isolation from the ground frequency, so it is recommended to apply the patch the day before the trip on the area of ​​two toes under the navel and/or on the sole pads to the meridian point KI1.
Studying, graduation, exams
For easier learning and memorization, better concentration, and longer concentration, two to three B.E.Well patches can be applied along the spine (between the shoulder blades, in the middle, and/or on the sacrum o. On the acupuncture points GV 11, GV 8, and GV4).
Combining with other patches
B.E.Well frequency patches can be combined with Recovery and Harmony patches.
B.E.Well patches, symptoms of ADHD and Rainbow Warriors
Dr. Biljana Uzelac, a pediatrician from Chicago, successfully uses the B.E.Well frequency patches at her Holistic Green Pediatrics Clinic to relieve symptoms of children and adults with ADHD, ADD, and even autism.
Being aware of the problems children with ADHD and their parents face, we decided to connect and support the Eternia Society (Rainbow Warriors - Aid for Children and Parents with ADHD).  We also created a fund to raise money for children with ADHD from socially disadvantaged families.

Ana S.
»For several weeks, I felt that I was no longer my real self. I was dragging myself all the time, and there was no real motivation to work, I had a hard time thinking, in the morning I didn't have the will to get out of bed, and in the evening I couldn't sleep at all. When I found out about B.E.Well frequency patches on a yoga class, I immediately tried them out. The next day I felt much better, I had more energy and the will to live, and talking to people did not exhaust me. I also noticed that I fell asleep faster.«

John B.
Lecturer
»As a college lecturer, I'm used to public speaking, but I've never been able to get rid of stage fright. Each performance presented me with such stress that I always took a sedative. A friend of mine, who first heard about B.E.Well patches, suggested that I give them a try. Although I was skeptical, I had nothing to lose. When I applied one, I was much more subdued and internally stable. I had a lecture the next day and tried it without sedatives. Nothing terrible happened to me! I maintained my inner peace and became more confident. Now I am always wearing them as they have improved my life!«

Branka D.
»I have always been proud of being able to run my own business and do sports as a wife, mom, and grandmother. In recent years I began to realize that I was very burdened. When the troubles of the marriage started, I completely collapsed, which also affected my other relationships and business. I am incredibly grateful that the news about frequency patches came around to me this summer. Because I believe in quantum medicine, I tried them. Suddenly I became more determined and firm. I set boundaries effortlessly, but at the same time, I no longer responded to every provocation. My husband and daughter couldn't believe how I had changed. Life now is much more peaceful and pure. I strongly recommend to all women who are under constant life pressure.«

IRENA P.
Mom of autistic child
»I would like to order another pack of B.E Well patches, as my autistic son shows incredible progress! I couldn't believe it when he started communicating with us the first day after I apply two patches on his back! In short sentences, but understandable. You have to know that he rarely spoke before and was not present. It has had better and worse periods, but this is something completely different! I'm genuinely thrilled!«

Marko R.
Commercialist
It's been a hectic and hard year for me, which first required me to divorce, then the loss of a job and finally the death of my mom. B.E. WELL patches helped me overcome the crisis, so I could focus on my daily tasks. I was able to pick myself up, get the momentum, find a new job, and set my new life. Today I wear patches for prevention, and they give me support and energy boost.
How to apply patches?
1. PREPARATION
Remove clear, protective top sheet from the patch.
2. APPLICATION
Place patch (patch side down) on dry skin. Press firmly.
4. HYDRATING
Drink plenty of water while wearing frequency patches.
3. MOISTEN PATCH
Hold a warm wet sponge/cloth against the back of the patch, press down, and wet it thoroughly. Wait 30 seconds. Peel off the paper backing and make sure the patch is completely dry before wearing clothes.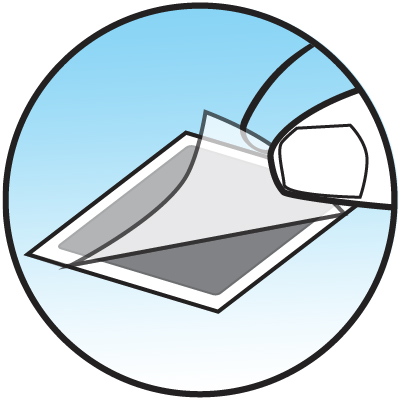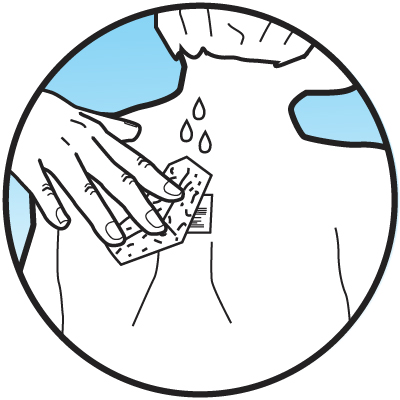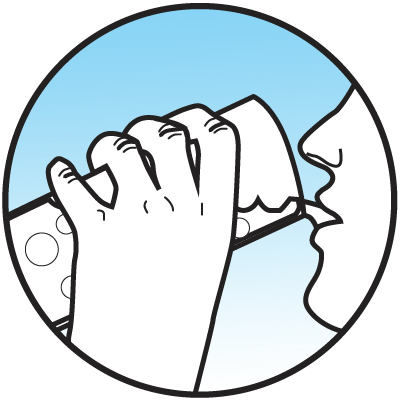 Frequently Asked Questions about B.E.Well patches
All products on this website do not fall within the definition of medical device and are not approved to diagnose, treat, cure or prevent disease.
Order
You can pay for frequency patches via credit card. In case of any problems, please contact us at info@biofieldcare.com

Shipping costs for other European countries are € 6.99 for all orders up to €90.
For orders over €90, shipping costs are FREE of charge.
All information, descriptions, statements, statements, and images on Biofield care website (www.biofieldcare.com) are for informational purposes only and are in no way a substitute for the consultation, diagnosis, and appropriate medical assistance.
Please consult your healthcare provider or pharmacist regarding your medical condition or illness.
Read the package leaflet carefully before using the frequency patch. Frequency patches are not a substitute for a balanced and healthy lifestyle.
Each user has the opportunity to consult our team via email before ordering frequency patches: info@biofieldcare.com.