Albert Einstein: "Future medicine will be the medicine of frequencies."
Hyperactivity, dyslexia, ADHD, autism, and other autism spectrum disorders are considered lifelong disorders, so any progress is an excellent achievement for both the child and the parents.
If you are looking for a natural solution to relieve the symptoms of these disorders, then frequency patches are ideal for you.
It is an entirely natural and harmless solution developed by American experts with the help of doctors. Among them is pediatrician dr. Biljana Uzelac, who conducted a study at her Green Pediatrics clinic in Chicago and found with the help of parents that children using B.E.Well frequency patches had and showed:
✔ Increase focus and attention
✔ Enhance and stabilize mood
✔ Improve internal communication
✔ Decrease aggressive and tantrum behavior
✔ Improve sleep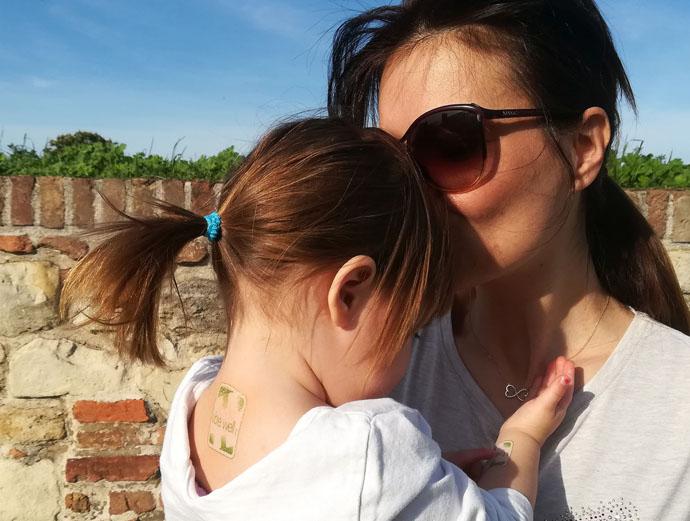 The package contains 6 patches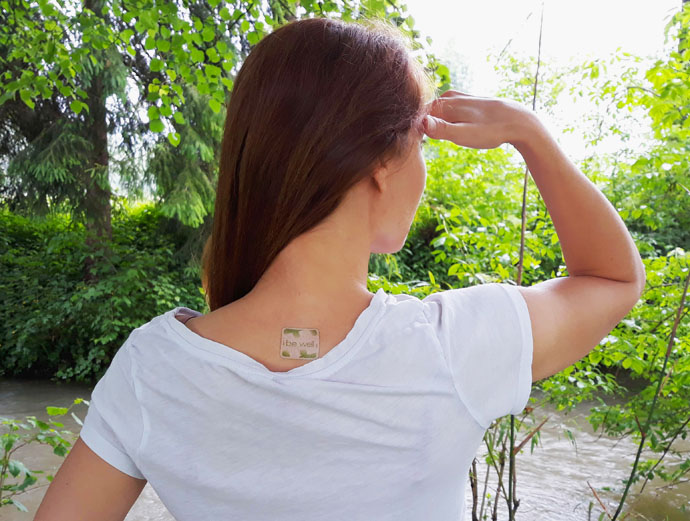 Why are the B.E.Well patches so special?
B.E.Well patches contain a combination of frequencies to support the optimal functioning of our nervous system. They also contain a frequency of earth that has healing effects. Among other ground frequency was proven to help neutralize free radicals and boost physical and emotional well-being. Study shows that B.E.Well patches have a positive effect on the function of nerve synapses, which enhance our internal communication.

✔ 100% natural frequency
✔ No side effects
✔ No contraindication with drugs
✔ Easy to apply & Waterproof
✔ One patch works for 4-7 days
The package contains 6 patches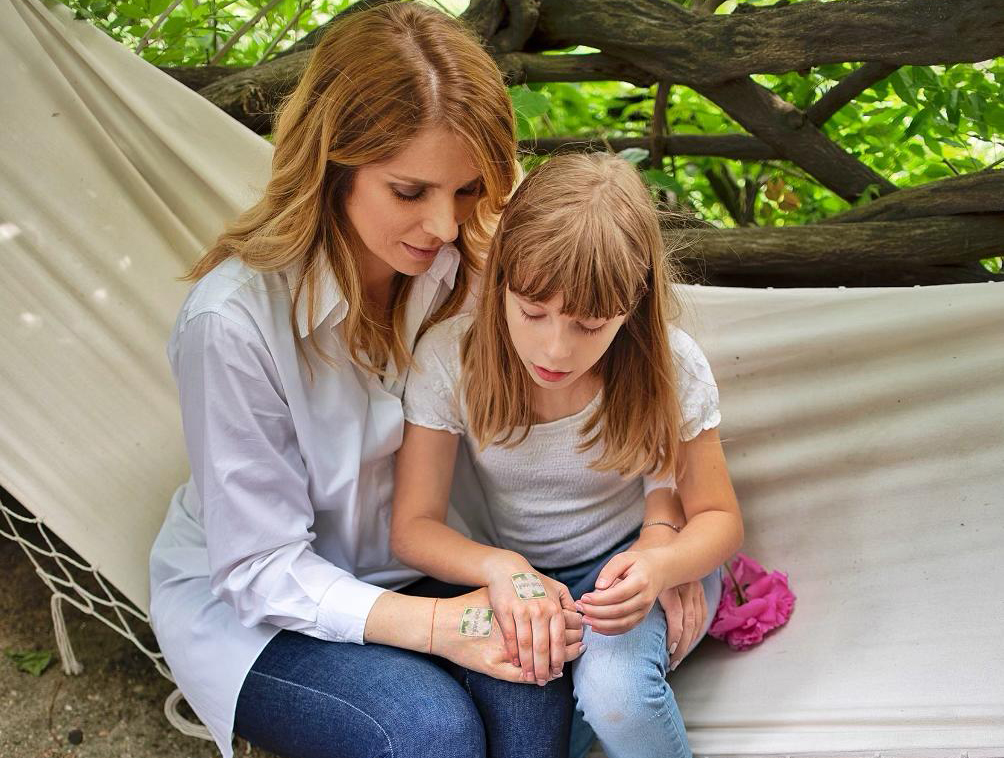 Doctors and studies behind B.E. Well patches
We initiated multiple independent peer-reviewed studies of the B.E.Well patch with several leading researchers. Dr. Biljana Uzelac studied the impact of the B.E.Well patch on children in her Green Pediatrics and Family Care holistic clinic. These studies were overseen by one of the founding members of the American Holistic Medicine Association, dr. Srbislav Brasovan, M.D., F.A.C.O.G.

A.M.A.L.N.A. Consulting's dr. Irena Cosic further researched the impact of the B.E.Well patch from 2017 to 2018. The results produced tremendous excitement and were published in the journal Medical Data (see more in Research & Results).
It is important to emphasize that the patches do not cure but serve as supportive therapy in cases of autism, ADHD, and hyperactivity. Constant use of patches is recommended, where every week, a new patch is placed directly on the spine between the shoulder blades.
The package contains 6 patches

Irena P.
Mom of an autistic son
»I would like to order another package of B.E.Well patches since they are so effective for my autistic son. I couldn't believe it when he started communicating with us the first day after installation! He began to talk in short sentences, but understandable. You need to know that he is 33 years old and rarely spoke before. I'm so happy I've finally found something that is really useful for autistic people.«

Dejan Sotirov
Head of the ADHD organization
»I've decided to start a collaboration with Biofield care company after I tried the B.E.Well patches myself. I have obsessive-compulsive disorder (OCD) and attention deficit hyperactivity disorder (ADHD), so I know exactly how hard it is to stay focused and remain inner peace. I thought if these patches work for me, then they are worth trying on our children too. I was impressed with the improvement of my focus and well-being. I felt like I was continually meditating. We used the B.E.Well patches on 40 children with ADHD and autism, which attended our summer camp. The results were impressive – the children behaved better than previous years, they were more focused, less aggressive, and more at peace with themselves and others. I highly recommend it!«

Tilen Oseli
Founder of Biofield Care company
I have ADHD and dyslexia, which was very hard to handle when I was younger and in school since nobody understands why you have problem reading, why you avoid books and why you can't sit still in class. I was classified as a problematic child, even though I always had good grades. When I was in USA a few years ago dr. Uzelac gave me one B.E.Well patch to try. In two days, I've read a book and I could remain in focus. This was a total surprise for me. I knew it is a great invention and I we have to present this to the rest of the world. I am now using three B.E.Well patches at a time, since they really help me to stay in focus, to control my dyslexia and to sleep better.

Ana T.
Mom of hyperactive daughter
My 5 year old daughter is a very lively child, you could even say she is a little hyperactive. She rarely listen to us and she is all over the place. Since she is wearing B.E.Well patches, we noticed she is more present in the moment; not only does she listen, but she also hears what we are saying to her. We are really pleased with the product and she loves the stickers too!
How to apply patches?
1. PREPARATION
Remove clear, protective top sheet from the patch.
2. APPLICATION
Place patch (patch side down) on dry skin. Press firmly.
4. HYDRATING
Drink plenty of water while wearing frequency patches.
3. MOISTEN PATCH
Hold a warm wet sponge/cloth against the back of the patch, press down, and wet it thoroughly. Wait 30 seconds. Peel off the paper backing and make sure the patch is completely dry before wearing clothes.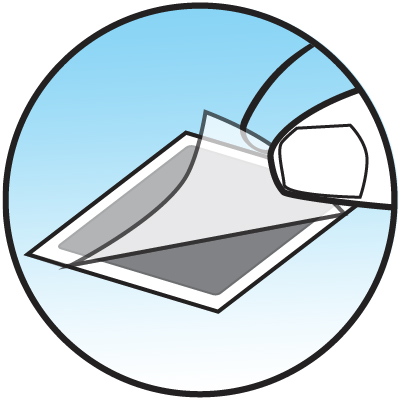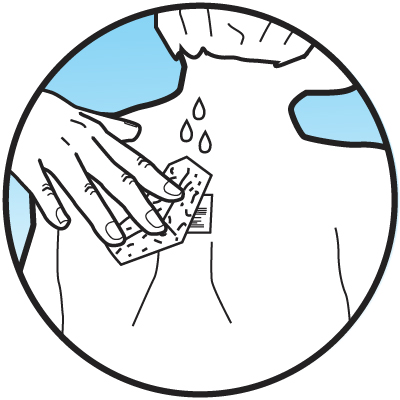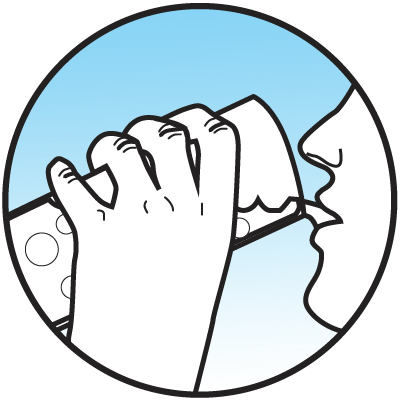 Frequently Asked Questions about B.E.Well patches
All products on this website do not fall within the definition of medical device and are not approved to diagnose, treat, cure or prevent disease.
All information, descriptions, statements, statements, and images on Biofield care website (www.biofieldcare.com) are for informational purposes only and are in no way a substitute for the consultation, diagnosis, and appropriate medical assistance.
Please consult your healthcare provider or pharmacist regarding your medical condition or illness.
Read the package leaflet carefully before using the frequency patch. Frequency patches are not a substitute for a balanced and healthy lifestyle.
Each user has the opportunity to consult our team via email before ordering frequency patches: info@biofieldcare.com.